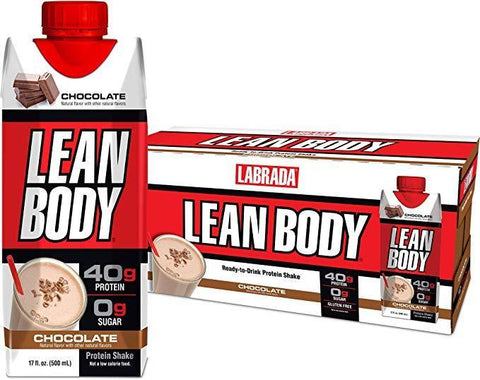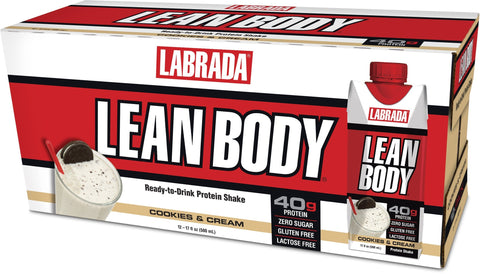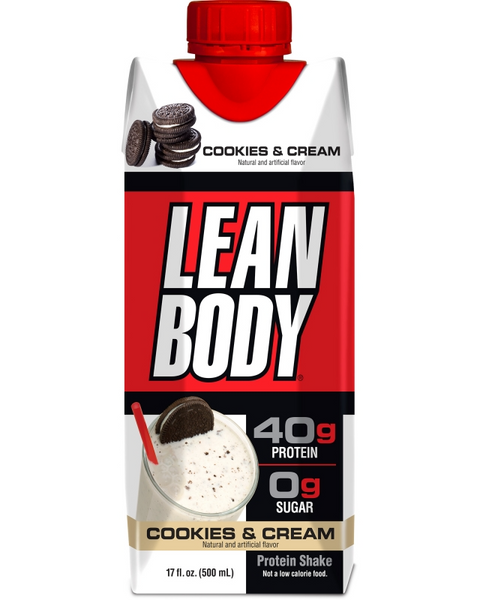 LaBrada Nutrition
LaBrada - LEAN BODY Protein Shake
Checking availability
12 Bottles per Case
40 grams of Protein
0g Sugar and Gluten Free
Helps support a fit, lean body
Helps curb food cravings
Great as a snack or meal
Delicious, creamy award-winning taste
Details
Ready-to-Drink Protein Shake. 40g Protein. Zero Sugar. Gluten Free. Lactose Free. Build Lean Muscle and Burn Fat. Lean Body Ready-to-Drink shakes provide quick, delicious lean muscle nutrition for active people. Enjoy Lean Body's smooth, creamy, award-winning taste! Lean Body satisfies your appetite and makes you feel great. Use Lean Body in conjunction with your exercise program to help you build lean muscle and burn fat. 40 grams LeanPro protein to fuel muscle. No Sugar. Lactose Free – Easy to digest. Gluten Free! Delicious, Creamy Taste. Balanced Potassium/Sodium Ratio. No Trans Fat. Prebiotic Fiber. Nutritional Powerhouse – Fortified with 22 vitamins and minerals!
Lean Body® Gives You High-Protein Nutrition On-The-Go!
To many people, a "Lean Body" means better health, more energy, strength, and an improved sense of well being. Whatever goal drives you, Lean Body® Ready-to-Drink (RTD) Shakes can help you reach it. Lean Body® RTDs provide high-quality protein without sugar or gluten. The protein in Lean Body® RTDs provide nutritional support for lean muscle in a convenient shake with a delicious, creamy taste that hits the spot every time. Lean Body® RTDs can help you manage your weight by helping curb appetite and food cravings. The protein in Lean Body® can help you feel more full and satisfied. And when you feel satisfied, you're less likely to over-indulge in unhealthy snacks.
Lean Body® RTDs also make it easy to reach your goals because they're convenient, and you can take them anywhere. After all, when it comes to shaping up, being prepared is half the battle. At home or on-the-go, Lean Body® RTDs have you covered with hi-protein, ready-made nutrition — Anytime, Anywhere.

Note:
Lean Body® RTD comes in a Tetra Pak® carton that protects what's good inside and out. It protects the product taste and nutrition without the need for added preservatives or refrigeration. It also helps preserve resources for future generations — Tetra Pak® cartons are recyclable and made from FSC® certified paper, a renewable resource from selectively harvested, re-grown trees. And now, Lean Body® RTDs come with a recyclable, sugarcane plant-based cap! Protecting What's Good.®
Directions
Shake well & serve cold.
Warnings
Allergen Information: Contains Milk, Soy (Lecithin).