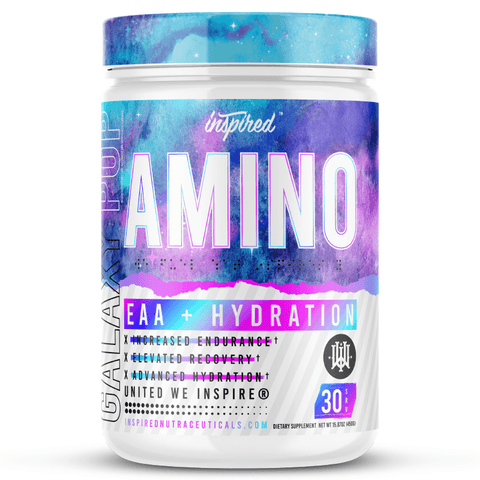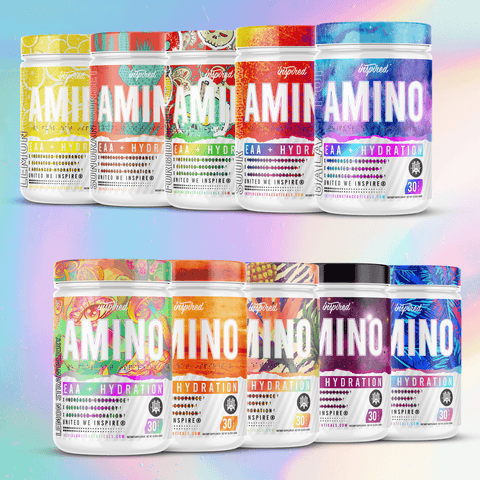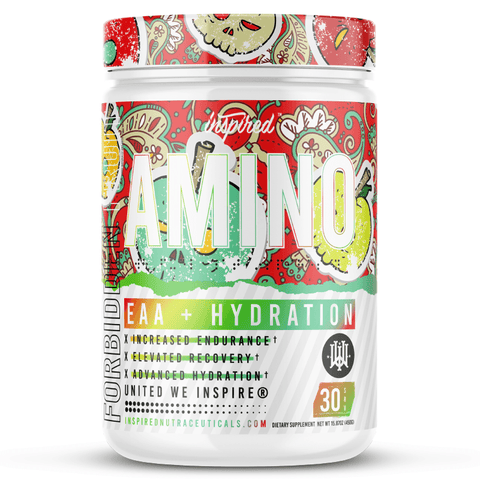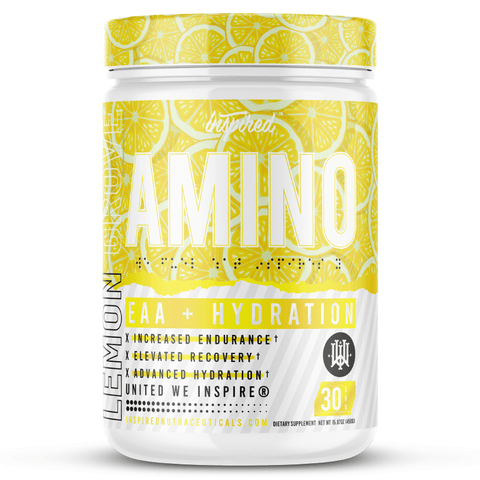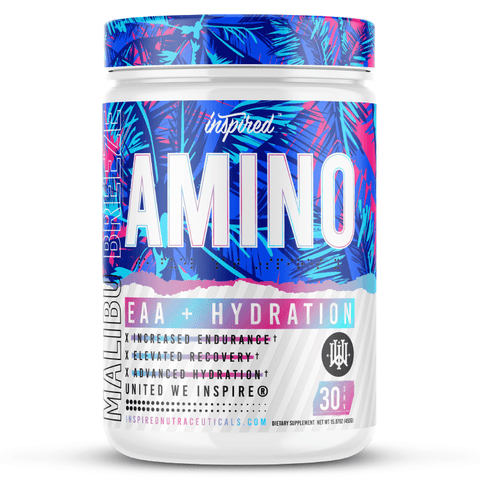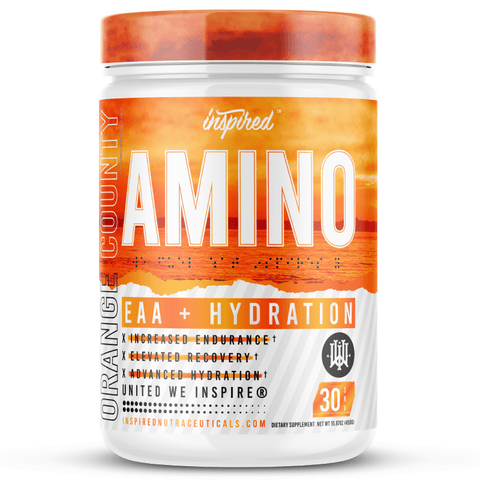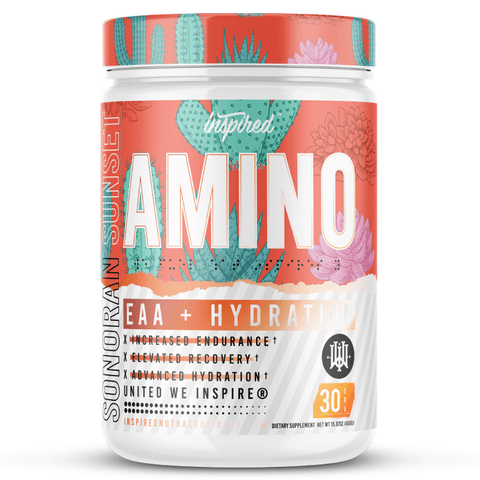 Inspired Nutraceuticals
Inspired Nutraceuticals: AMINO - Vegan EAAs
$34.99
$44.99
you save $10.00
Checking availability
About
Muscle Building* • Recovery* • Hydration*
AMINO is loaded with all nine essential amino acids (EAAs), electrolytes, and AstraGin® to help build lean muscle, and improve sports performance, hydration, and absorption.*
While BCAA supplementation has been shown to stimulate 22% more muscle protein synthesis (MPS) following resistance exercise, EAA supplementation has a 50% better MPS response.
30 Servings
Vegan
No Artificial Colors
No WADA Banned Substances
Ingredients
Ingredients 101
Potassium functions as an electrolyte to help delay fatigue during exercise. Potassium plays an essential role in hydration, muscle contraction, and converting glycogen into glucose for energy.
Pink Himalayan salt 

contains 84 minerals that play an vital role in sports performance. In one

study

, researchers found that "athletes who added [salt supplementation] to their usual hydration routines during the competition took 26 minutes less to complete a medium-distance triathlon course than those who only used sports drinks."

Calcium and Magnesium from red algae are naturally occurring in Aquamin™ (see below).
Instantized Vegan BCAAs are fermented and non-GMO branched-chain amino acids (BCAA). It's contains 3 essential amino acids—leucine, isoleucine, and valine—which are proven to stimulate mTOR for protein synthesis required for healthy muscle growth and recovery.* We use a 2:1:1 BCAA ratio.
Essential Amino Acids can't be made in the body and must be obtained from an external (food) source. There are 9 essential amino acids (EAAs): histidine, lysine, methionine, phenylalanine, threonine, tryptophan,

isoleucine (BCAA), leucine (BCAA), and valine (BCAA). EAAs play a role in muscle development and repair, and other vital body functions.

Aquamin™ is derived from 100% seaweed and provides bioactive calcium, magnesium, and 72 other trace minerals. Since it's derived from a natural source, the electrolytes in Aquamin™ absorb more efficiently, compared to some of the other sources on the market. It also has a large amount of studies showing it aids in overall absorption and replenishes vital minerals that can be lost while training.
Betaine Anhydrous may

 

increase power output and cell hydration. 

It may also reduce high levels of homocysteine, an amino acid that can interfere with muscle growth and fat loss.

Taurine is a conditional amino acid and is particularly abundant in the brain, muscle tissue, and retina. It supports hydration and cardiovascular health, and increases sports performance. Taurine is commonly found in animal products, but we use a vegan form in AMINO.
Coconut Water Powder is naturally loaded with electrolytes to support hydration and nerve function, and reduce the risk of cramping.
AstraGin™ is a 100% natural compound composed of highly fractionated Astragalus and Panax Notoginseng. Multiple pre-clinical studies affirm this ingredient's ability to significantly improve the absorption of critical nutrients and amino acids, glucosamine absorption by 41.9%, and ATP production by 18%.
Other ingredients: citric acid, natural and artificial flavors, silicon dioxide, malic acid, sucralose, acesulfame potassium
Usage
Directions for use: Mix one serving (1 scoop) per 8-16 ounces of cold water before, during, or after workout. AMINO can also be taken throughout the day on training or non-training days.
Flavors
Black Nebula (Grape Strawberry)
Forbidden Fruit (Berry Apple)

Galaxy Pop (Rocket Popsicle)
Island Vibes (Pineapple Orange Strawberry)
Lemon Grove (Lemonade)
L$D (Lemon Strawberry Dream)
Malibu Breeze (Strawberry Watermelon)
Orange County (Tangy Orange)
Sonoran Sunset (Mango)
Sour Rainbow (Sour Gummies)