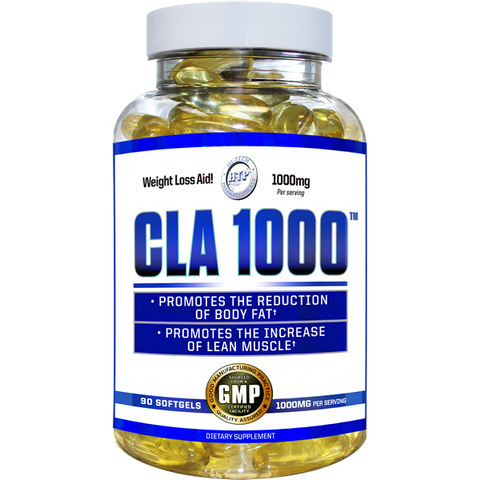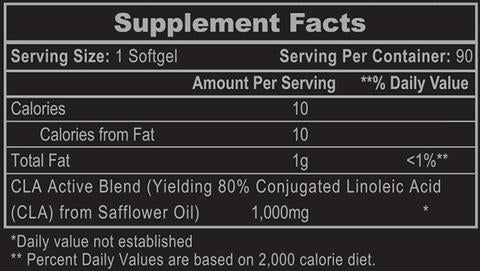 Hi-Tech
Hi-Tech CLA 1000
Checking availability
CLA 1000™ is a unique fatty acid clinically shown to assist in weight management, increase lean muscle mass and promote overall health. Hi-Tech's CLA 1000 provides the right amount of CLA needed to manage weight without the unwanted calories it would take to achieve through food sources. CLA 1000™ is a highly-concentrated form of the naturally occurring Conjugated Linoleic Acid. When combined with regular exercise, CLA 1000™ can help you achieve a lean, healthy body.
CLA has been suggested to counteract catabolism by reducing its negative effects - post-workout - or when your diet is deficient in calories.* With a marked decrease in fat accumulation, studies also suggest an increase in protein accumulation, depending upon the type of food consumed.* A high protein, medium fat, low carbohydrate diet is advised to accompany the supplementation of CLA.* Hi-Tech CLA 1000™ is not your ordinary CLA product. Hi-Tech's CLA provides a precise ratio of fatty acids to support your lean, muscular body composition.* So when you're looking for a product to help you look and feel your best, look no further than Hi-Tech's CLA 1000™.
Key Benefits of CLA 1000™:
Supports Weight Management*
Supports Metabolism*
Supports Healthy Immune Function*
Supports the Breakdown of Fat Stores*
Supports Healthy Cholesterol Levels*
CLA 1000™ is derived from safflower oil, one of the hottest ingredients on the market, and contains no natural or artificial stimulants of any kind, which makes it a great choice for people sensitive to the effects of caffeine and other thermogenics. CLA (conjugated linoleic acid) is believed to work by modulating oxidative enzyme activity as well as energy metabolism.* The active isomers of CLA are known as c9,t11 and t10,c12. These components are unmatched and can help you reach your goals. CLA 1000™ is free of stimulants and can easily be combined with other diet products. To optimize results this product provides CLA in fast-absorbing liquid soft gels.