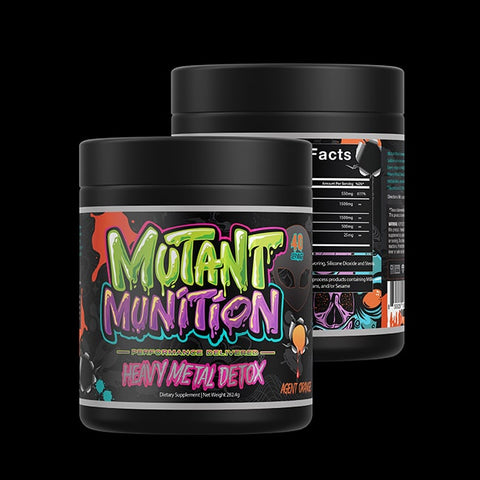 Alpha Elite Performance
Heavy Metal Detox
Checking availability
Mutant Heavy Metal Detox consists of plant-based ingredients clinically proven to remove heavy metals, chemicals, and pesticides from every tissue in your body and MORE! The broken cell chlorella binds to the heavy metals and toxins in the bloodstream and removes them from your system.
BENEFITS:
Rid the Body of Heavy Metal Poison
Increase Muscular Performance
Unbinds Heavy metals from Tissues
Improve Blood Flow
Elevate Endurance
Enhance Cognition
Boost Immunity
Decrease Inflammation
Fight Free Radicals
Shield, Detoxify, and Defend: Unleash Your Inner Warrior with Heavy Metal Detox
Heavy metal poisoning is caused by the accumulation of certain metals in the body due to exposure through food, water, industrial chemicals, or other sources. While our bodies need small amounts of some heavy metals — such as zinc, copper, chromium, iron, and manganese — toxic amounts are harmful.