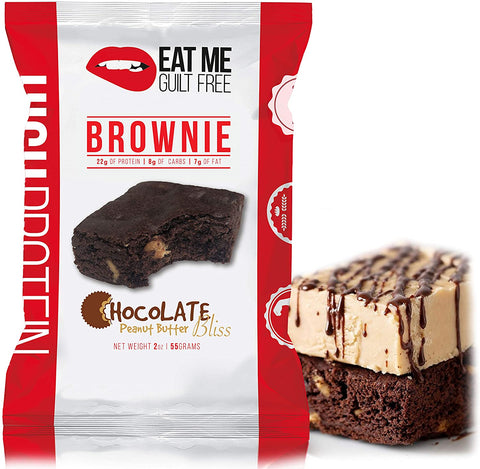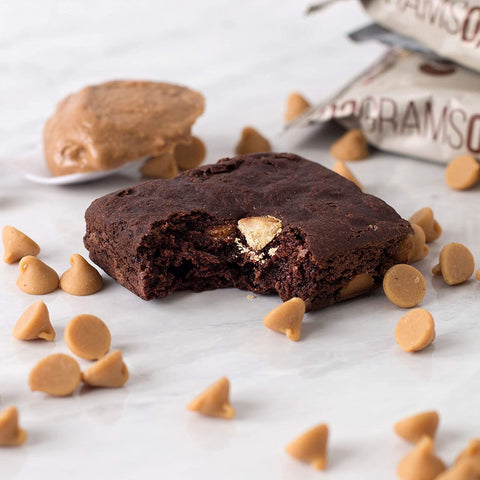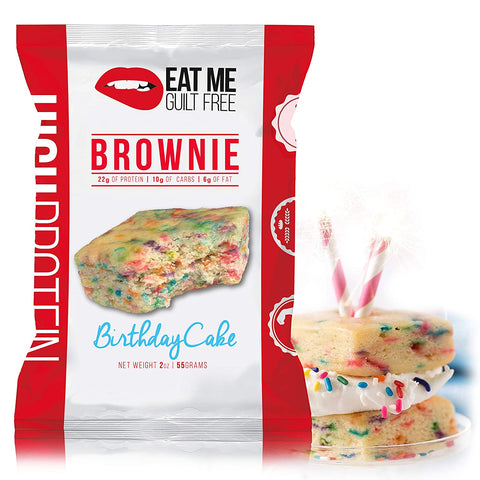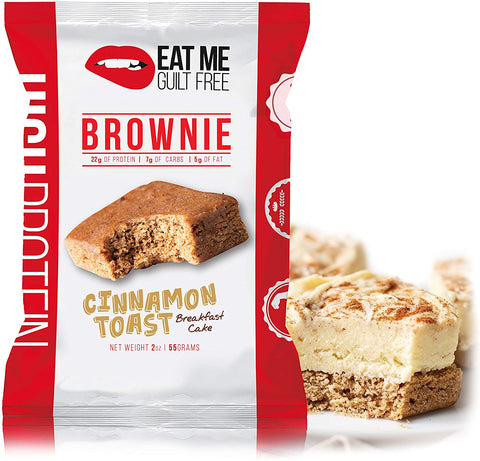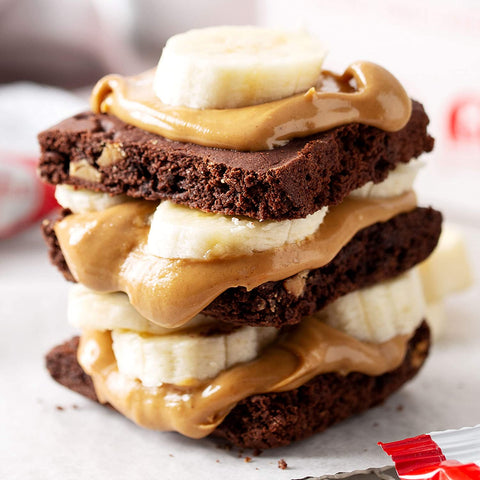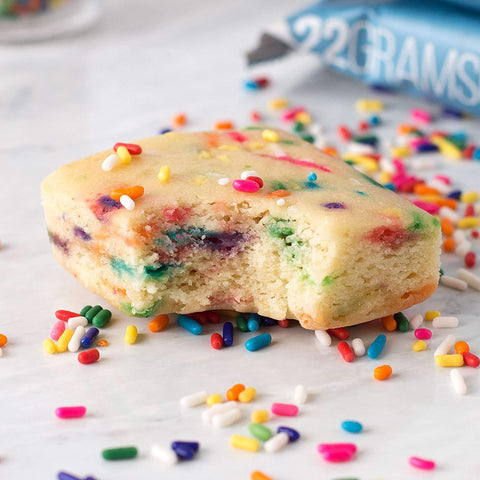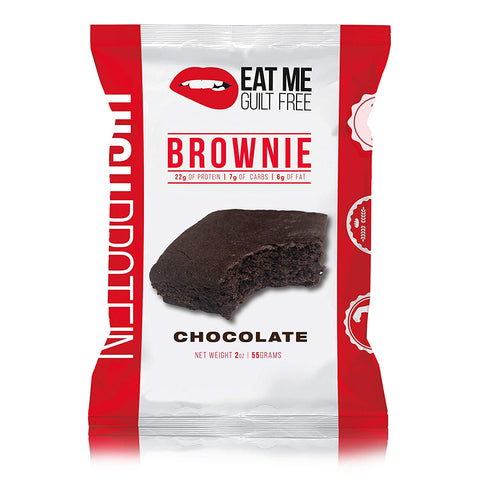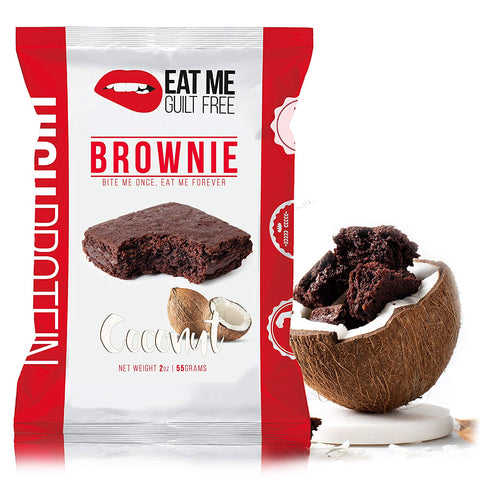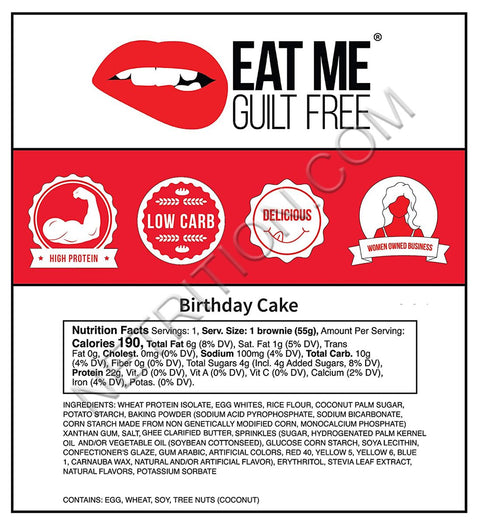 guilt free
Eat Me Guilt Free Brownies
Checking availability
Eat Me Guilt Free Brownies!
Low Carb, Low Sugar
High Protein
Flourless
Eat Me Guilt Free Brownies are a low carb, flourless brownie made with simple ingredients. With 22g of protein, these brownies are sure to satisfy your hunger and sweet tooth at the same time. EatMe Guilt Free Brownies have a 3:1 protein to carb ratio, making it a perfect anytime snack.
A "protein brownie" can't actually taste good… right? Wrong! Our Original Chocolate Brownie has won the hearts and taste buds of many without ever having to compromise between luscious and lean.
*High Protein, satiates hunger (Over 20 grams of Protein).
*Healthy alternative to America's favorite dessert.
*Low Carb, perfect for late afternoons and night time sweet cravings.
*Under 200 calories per serving. Only 1 serving per brownie.
*Simple ingredients 
Nutrition Facts Servings: 1, Serv. Size: (55g), Amount Per Serving: Calories 180, Total Fat 6g (8% DV), Sat. Fat 1g (5% DV), Trans Fat 0g, Cholest. 0mg (0% DV), Sodium 70mg (3% DV), Total Carb. 7g (3% DV), Fiber 0g (0% DV), Total Sugars 4g (Incl. 4g Added Sugars, 8% DV), Protein 22g, Vit. D (0% DV),  Vit A (0% DV), Vit C (0% DV), Calcium (2% DV), Iron (4% DV), Potas. (0% DV).
INGREDIENTS: WHEAT PROTEIN ISOLATE, EGG WHITES, COCONUT PALM SUGAR, SODIUM CASEINATE, RICE FLOUR, COCOA POWDER, POTATO STARCH,TAPIOCA DEXTRIN, SALT, BAKING POWDER, SODIUM BICARBONATE, CORN STARCH (NON GMO), XANTHAN GUM, MONOCALCIUM PHOSPHATE, GHEE (CLARIFIED BUTTER), ERYTHRITOL, STEVIA LEAF EXTRACT, NATURAL FLAVORS, POTASSIUM SORBATE
CONTAINS: MILK, EGG, WHEAT, TREE NUTS (COCONUT)
MADE IN USA