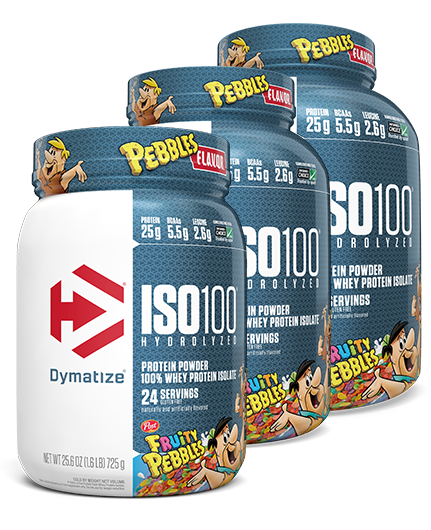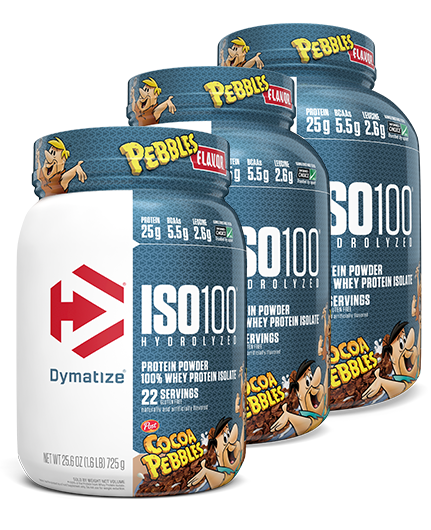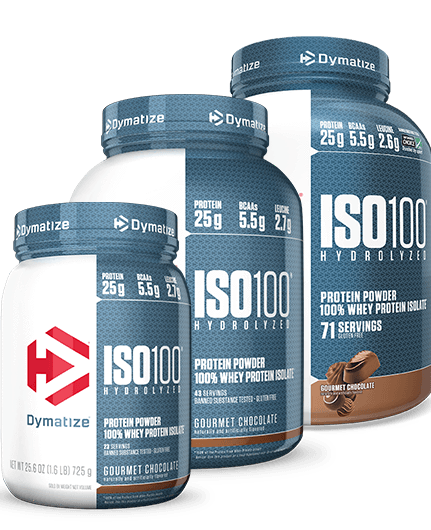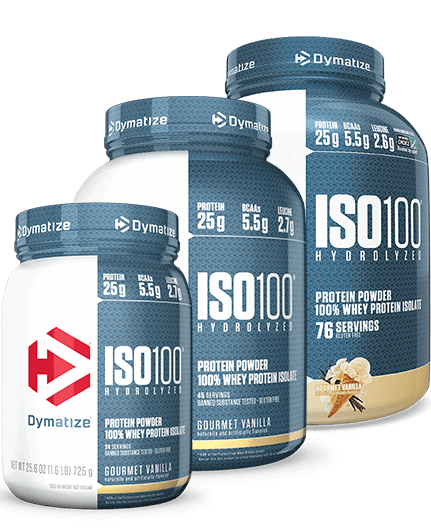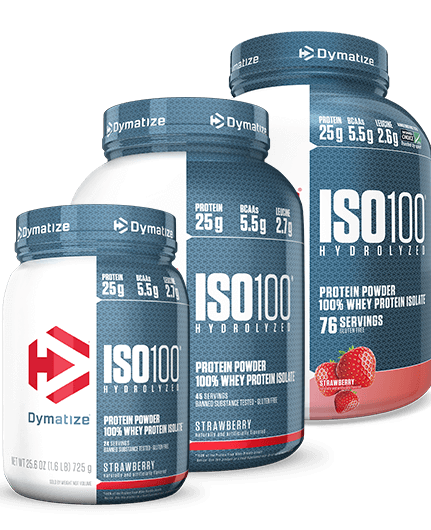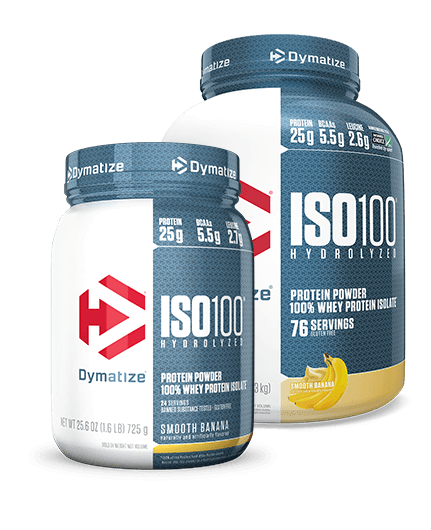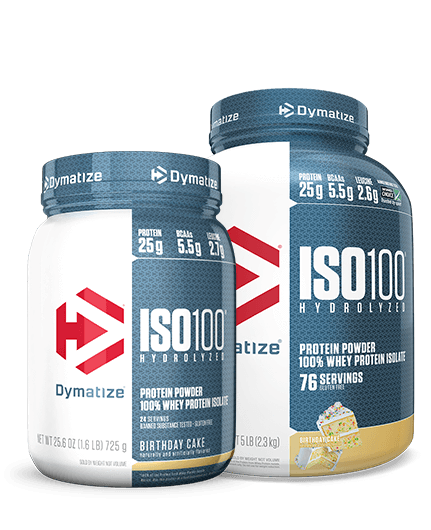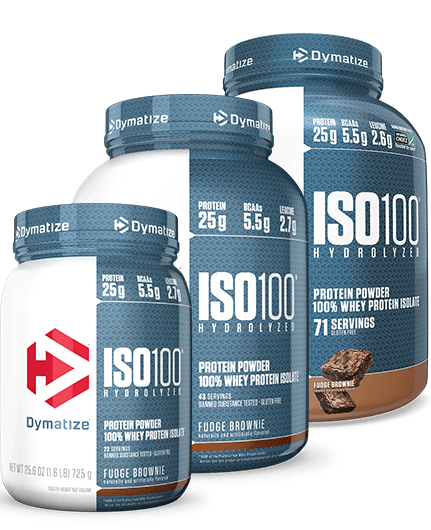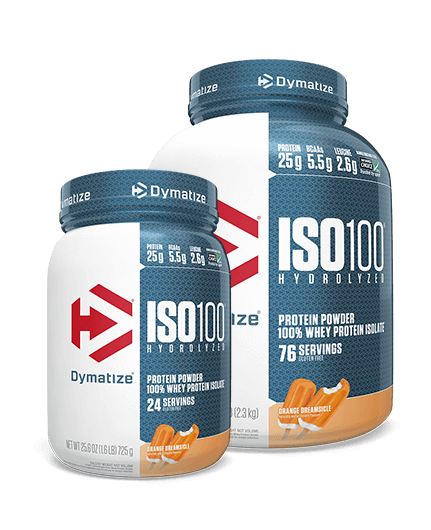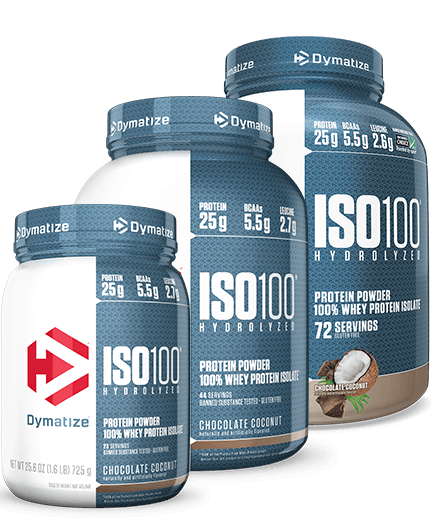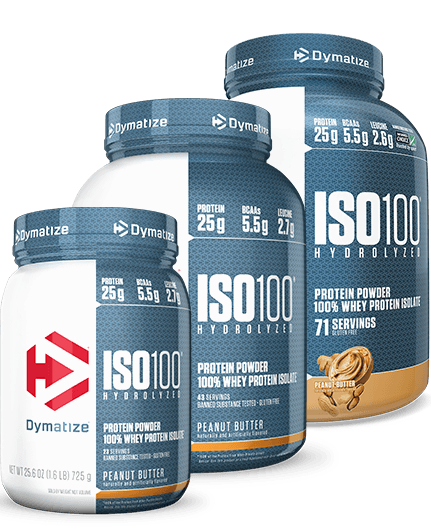 Dymatize
Dymatize ISO-100 Hydrolyzed 100% Whey Protein Isolate
Checking availability
Product Highlights
25g of Hydrolyzed 100% Whey Protein Isolate
Ultra-Fast Absorption
5.5g of BCAAs
2.7g L-Leucine
Gluten Free and Lactose Free
Great Taste and Best-in-Class Mixability
110 calories/serving
Dymatize ISO100 reigns on simplicity. Each serving of ISO100 has 25g of 100% whey protein isolate, 5.5g BCAA and 2.7g of powerful leucine for stimulating protein synthesis. Long known for being one of the purest around, ISO100 is produced to the highest standards, batch after batch.
Dymatize ISO100 is formulated using cross-flow micro filtration as well as a multi-step filtration process. This means that it preserves immune system boosting protein fractions while removing the excess carbs, fats and cholesterol. Rest assured, you can rely on Dymatize ISO100 to deliver a pure protein that is 100% whey protein hydrolysates and isolates that will satisfy even the most discerning of consumers.
Manufacturer's Directions:
Formulated for easy mixing. Add one scoop (included) to 5-6 oz (150ml-180ml) of water, milk or your favorite beverage and mix thoroughly. Enjoy prior to workouts, within 30 minutes after workouts or anytime you desire a high-quality, high-protein drink.
Dymatize ISO-100 Nutrition Facts