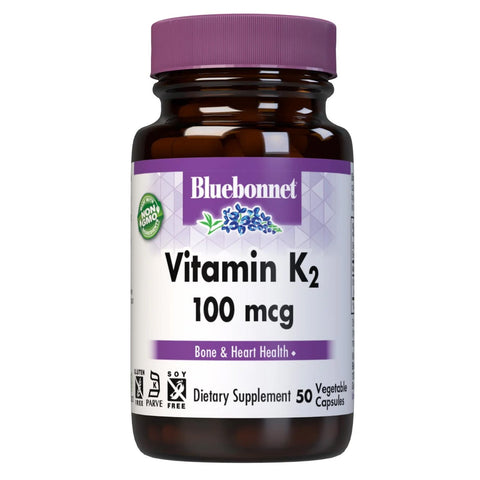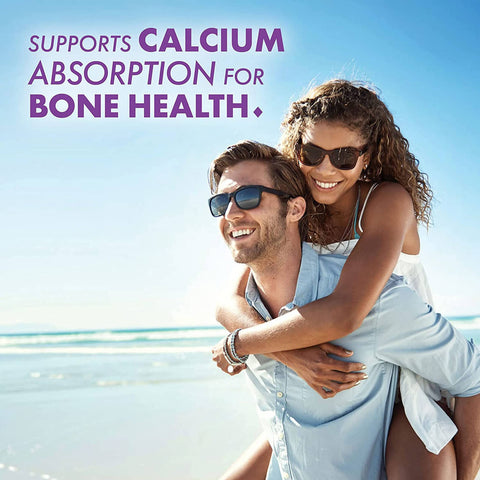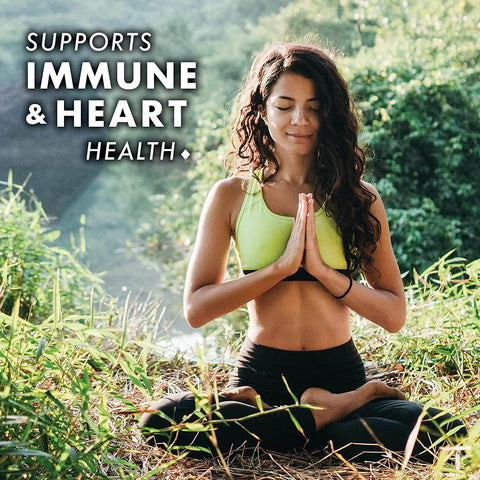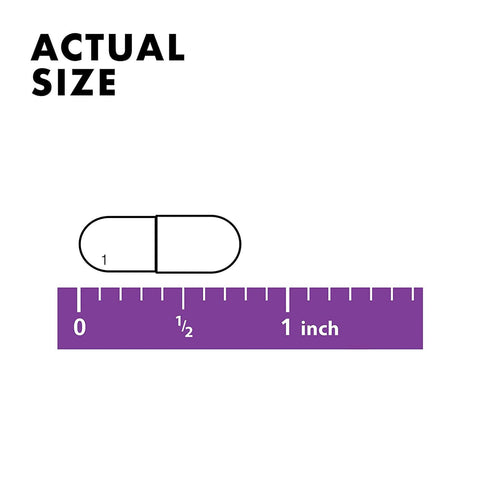 Bluebonnet
Bluebonnet Vitamin K-2 100 mcg
Checking availability
Contains 100 mcg of Vitamin K2 in easy to swallow vegetable capsules
Supports Bone Health Promotes Cardiovascular Health
50 Vegetable Capsules, 50 Servings
Gluten-Free, Soy-Free, Kosher Certified, Non-GMO, Dairy-Free, Vegan
Free of milk, egg, fish, crustacean shellfish, tree nuts, peanuts, wheat and soybeans. Also free of yeast, gluten, barley, rice, sodium and sugar.
Bluebonnet's Vitamin K2 100 mcg Vegetable Capsules are formualted with Menaquinone-7 (MK-7) which is produced through a patented biofermentation process from Bacillus subtilis natto cultures. Menaquinone-7 is an enhanced bioactive form of vitamin K2 to help support bone and cardiovascular health.♦
Suggested Use
Directions: As a dietary supplement, take one capsule daily, preferably with a meal or as directed by a healthcare practitioner.
Caution
CAUTION: Do not use this product, if you are pregnant, trying to conceive or breastfeeding. If you are taking prescription medication, speak to your healthcare practitioner before use. Do not use this supplement with blood thinning medication.
*These statements have not been evaluated by the Food and Drug Administration. This product is not intended to diagnose, treat, cure or prevent any disease.