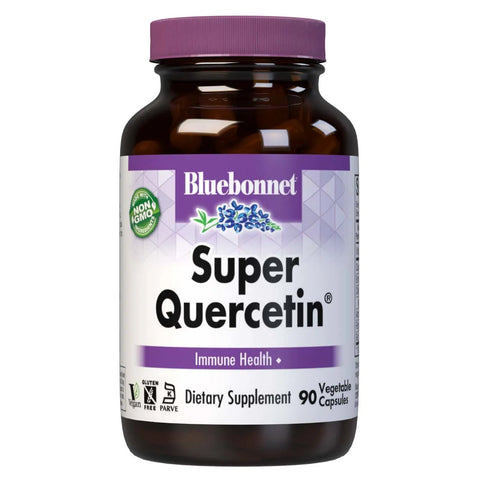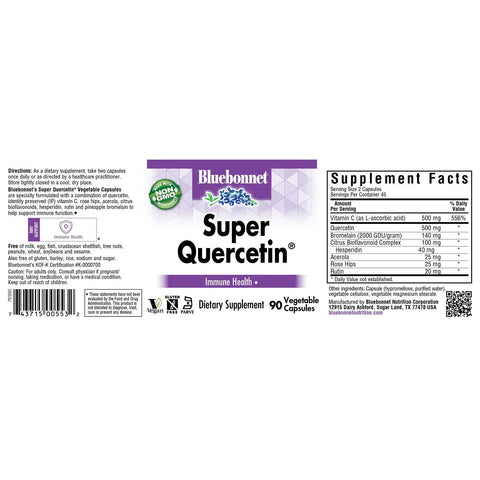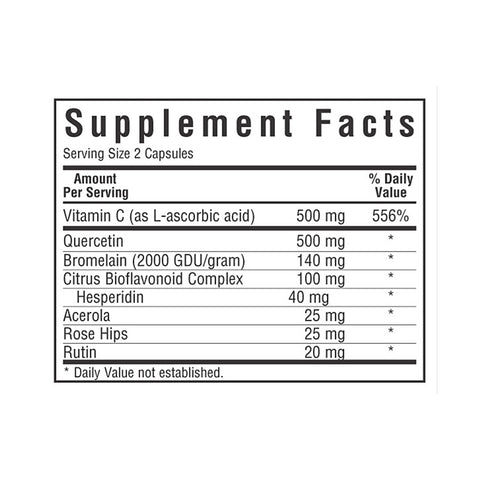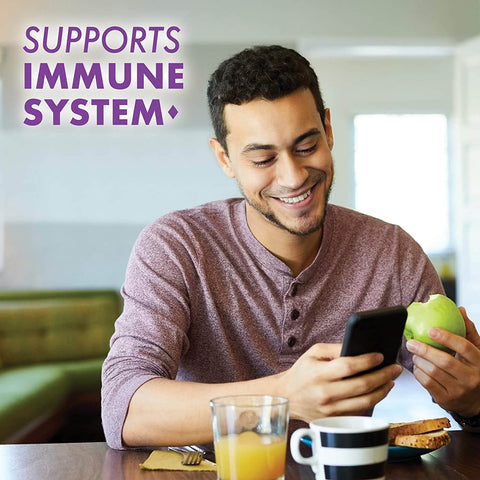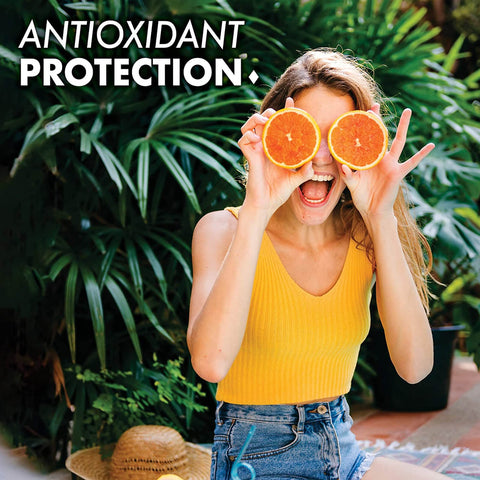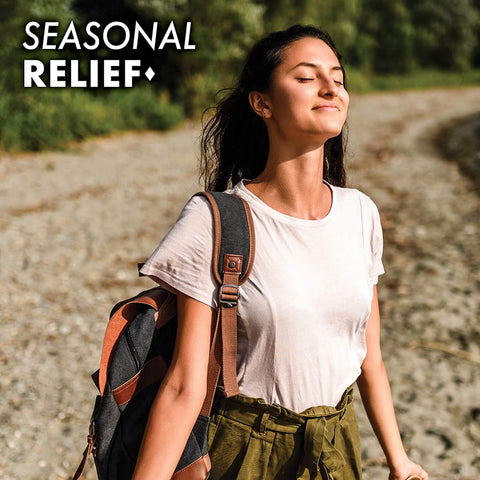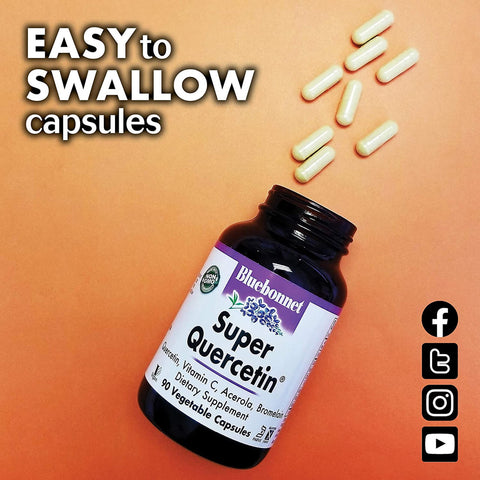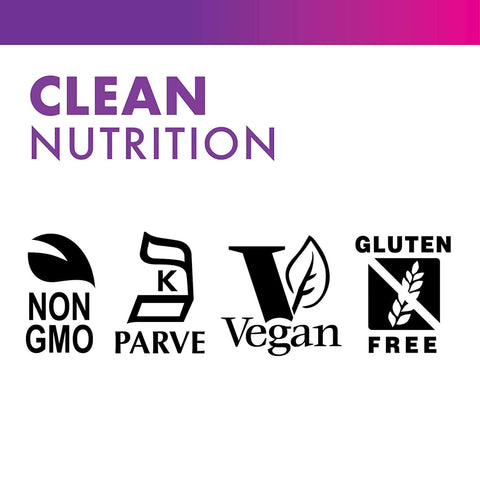 Bluebonnet
Bluebonnet Super Quercetin 90 Capsules
Checking availability
Contains a combination of Quercetin, identity-preserved (IP) Vitamin C, Rose Hips, Acerola, Citrus Bioflavonoids, Hesperidin, Rutin and Pineapple Bromelain in vegetable capsules
Antioxidant Protection Healthy Immune Function
90 Vegetable Capsules, 45 Servings
Soy-Free, Gluten-Free, Non-GMO, Kosher Certified, Dairy-Free, Vegan
Free of milk, egg, fish, crustacean shellfish, tree nuts, peanuts, wheat and soybeans. Also free of gluten, barley, rice, sodium and sugar.
Bluebonnet's Super Quercetin Vegetable Capsules are specially formulated with a high potency combination of quercetin, identity preserved (IP) vitamin C, rose hips, acerola, citrus bioflavonoids, hesperidin, rutin and pineapple bromelain to help support immune function.♦
Suggested Use
Directions: As a dietary supplement, take two capsules once daily or as directed by a healthcare practitioner.
Caution
*These statements have not been evaluated by the Food and Drug Administration. This product is not intended to diagnose, treat, cure or prevent any disease.