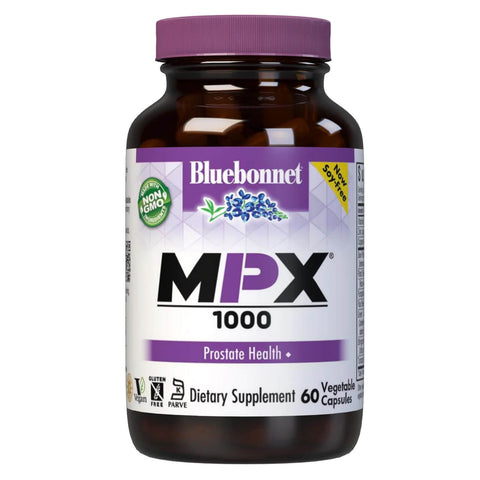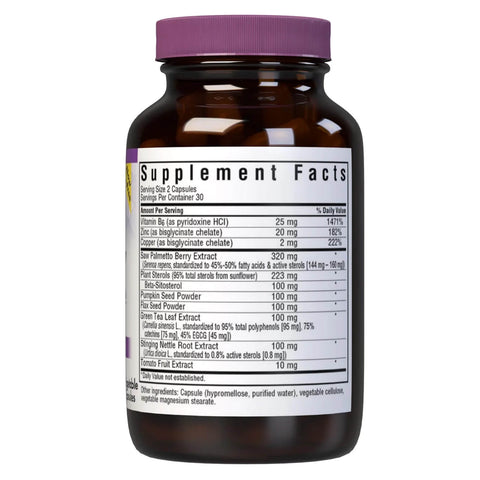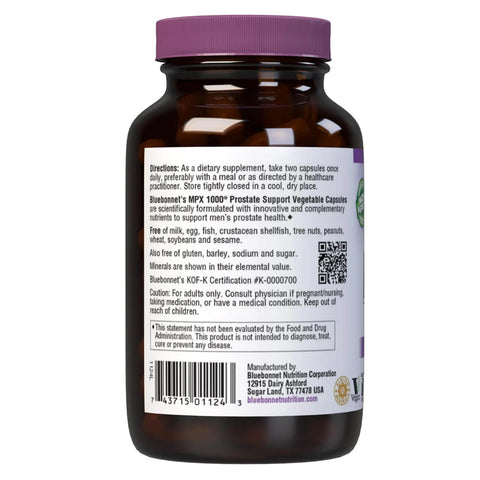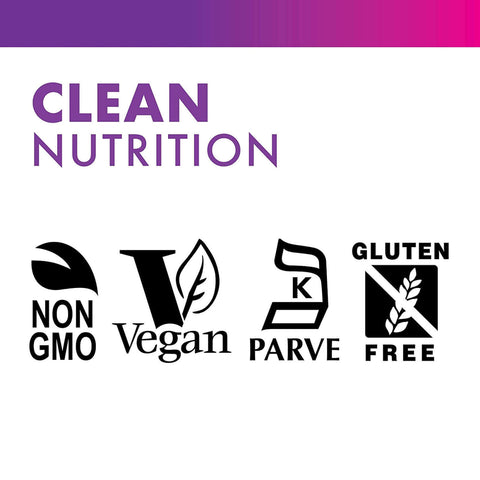 Bluebonnet
Bluebonnet Mpx 1000 Prostate Support 60 Veg Capsules
Checking availability
[one-half]
Contains a combination of Vitamins, Minerals and Specialty Nutrients for Prostate Health
To Support Men's Prostate Health
60 Vegetable Capsules, 30 Servings
Gluten-Free, Kosher-Certified, Dairy-Free, Vegan
Free of milk, egg, fish, crustacean shellfish, tree nuts, peanuts and wheat. Also free of yeast, gluten, barley, sodium and sugar.
Bluebonnet's MPX 1000® Prostate Support Capsules are scientifically formulated with innovative and complementary nutrients to support men's prostate health, such as standardized saw palmetto berry, green tea leaf and stinging nettle root extracts, plus beta-sitosterol, pumpkin and flax seed powders with vitamin B6 and the coveted 10:1 ratio of zinc and copper in more bioavailable amino acid chelate forms. Available in easy-to-swallow vegetable capsules for maximum assimilation and absorption.◆
Suggested Use
Directions: As a dietary supplement, take two capsules once daily, preferably with a meal or as directed by a healthcare practitioner.
[/one-half] [one-half] [akeans-supplement-info]
Caution
*These statements have not been evaluated by the Food and Drug Administration. This product is not intended to diagnose, treat, cure or prevent any disease.
[/one-half]