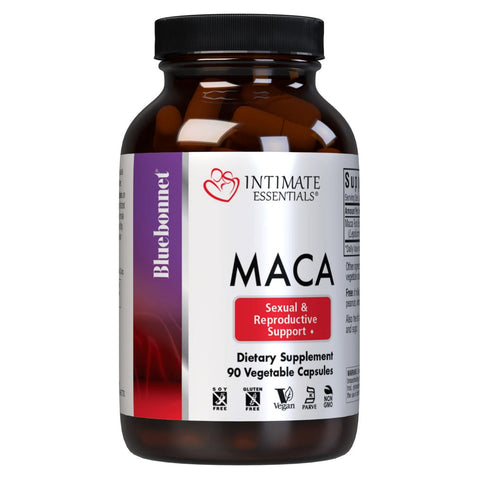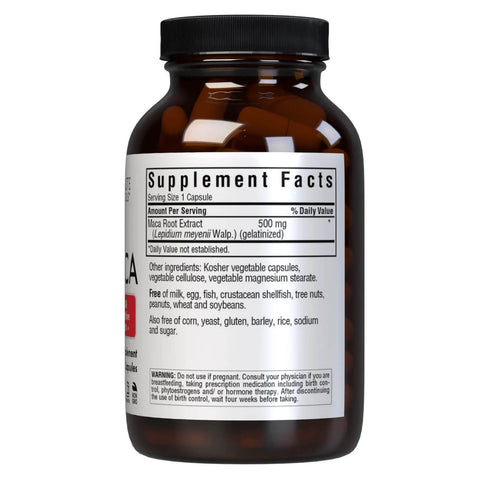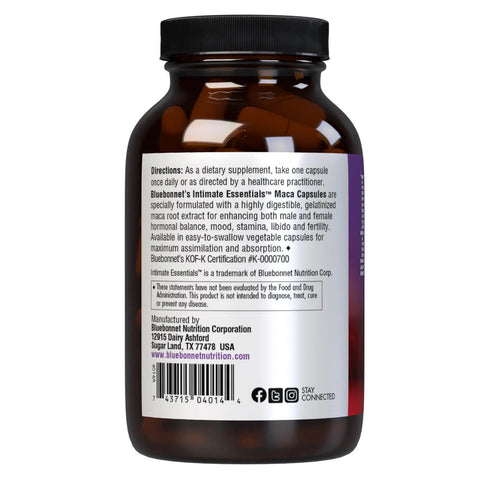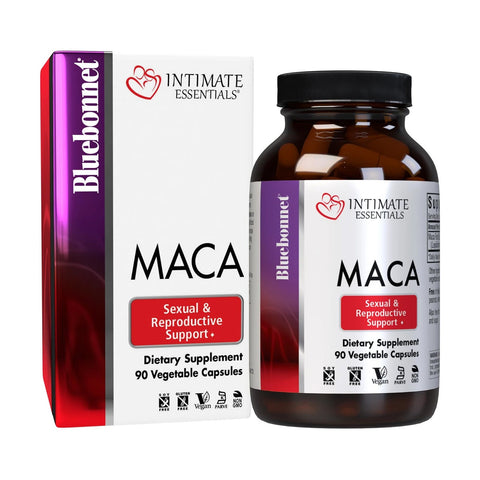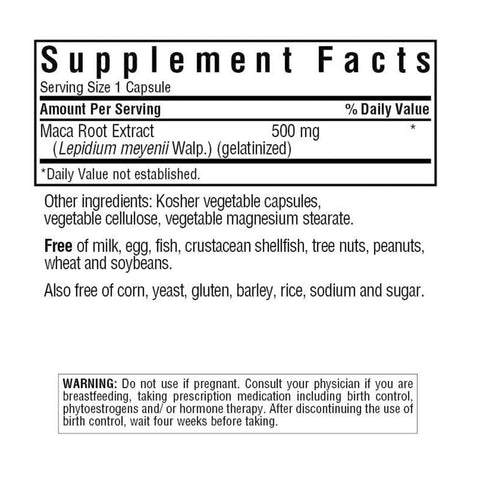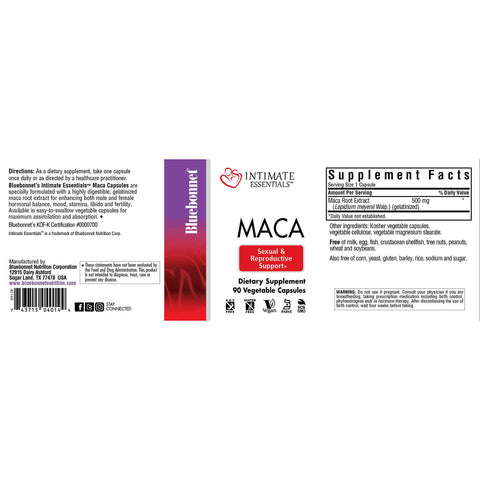 Bluebonnet
Bluebonnet Intimate Essenitals MACA 90 Veg Capsules
$11.00
$14.99
you save $3.99
Checking availability
[one-half]
Formulated to help balance hormones, elevate mood to increase sexual desire, improve fertility in women and also ignite sexual desire as well as increase stamina in men
Gelatinized maca for enhanced absorption
90 Capsules, 90 Servings
Soy-Free, Gluten-Free, Non-GMO, Dairy-Free, Kosher Certified, Vegan
Free of milk, egg, fish, crustacean shellfish, tree nuts, peanuts, wheat and soybeans. Also free of corn, yeast, gluten, barley, sodium and sugar.
Bluebonnet's Intimate Essentials™ Maca Capsules are specially formulated with a highly digestible, gelatinized maca root extract for enhancing both male and female hormonal balance, mood, stamina, libido and fertility.
Suggested Use
Directions:As a dietary supplement, take one capsule once daily or as directed by a healthcare practitioner.
[/one-half] [one-half] [akeans-supplement-info]
Caution
WARNING: Do not use if pregnant. Consult your physician if you are breastfeeding, taking prescription medication including birth con-trol, phytoestrogens and/ or hormone therapy. After discontinuing the use of birth control, wait four weeks before taking
*These statements have not been evaluated by the Food and Drug Administration. This product is not intended to diagnose, treat, cure or prevent any disease.
[/one-half]