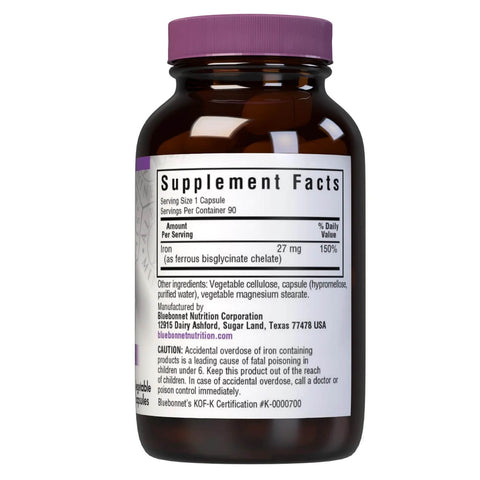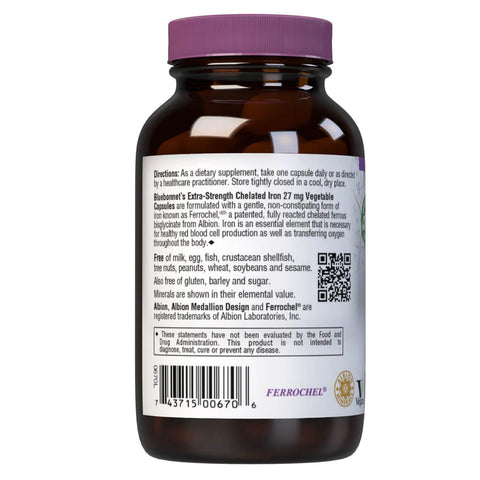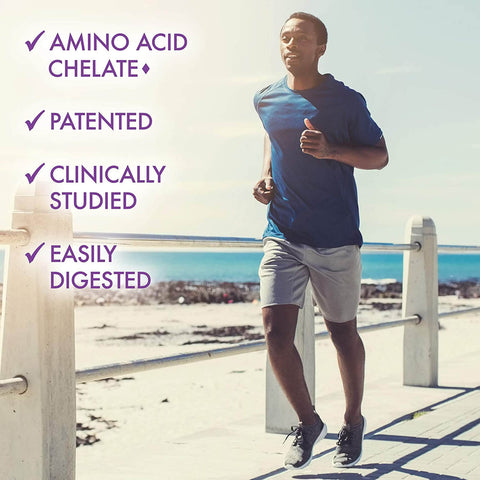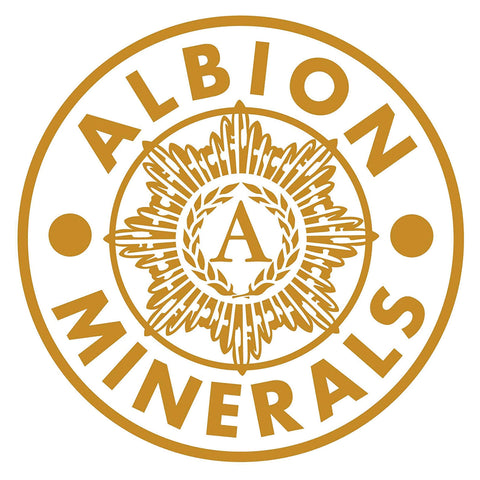 Bluebonnet
Bluebonnet Chelated Iron 27 mg 90cap
Checking availability
Contains 27 mg of Iron from Ferrous Bisglycinate Chelate, Ferrochel a gentle, non-constipating Iron, Albion Chelated Mineral in easy to swallow vegetable capsules
Supports Healthy Red Blood Cells Gental & Non-Constipating
90 Vegetable Capsules, 90 Servings
Soy-Free, Gluten-Free, Non-GMO, Kosher Certified, Dairy-Free, Vegan
Free of milk, egg, fish, crustacean shellfish, tree nuts, peanuts, wheat and soybeans. Also free of yeast, gluten, barley and sugar.
Bluebonnet's Extra-Strength Chelated Iron 27 mg Vegetable Capsules are formulated with a gentle, non-constipating form of iron known as Ferrochel®, a patented, fully reacted chelated ferrous bisglycinate from Albion. Iron is an essential element that is necessary for healthy red blood cell production as well as transferring oxygen throughout the body.♦
Suggested Use
Directions: As a dietary supplement, take one capsule daily or as directed by a healthcare practitioner.
Caution
WARNING: Accidental overdose of iron-containing products is a leading cause of fatal poisoning in children under 6. Keep this product out of reach of children. In case of accidental overdose, call a doctor or poison control center immediately.
*These statements have not been evaluated by the Food and Drug Administration. This product is not intended to diagnose, treat, cure or prevent any disease.
[/one-half]