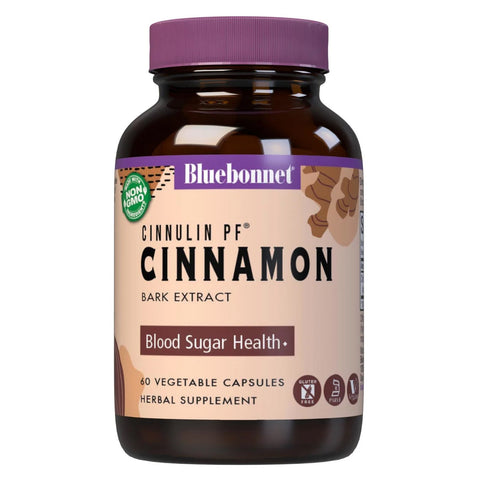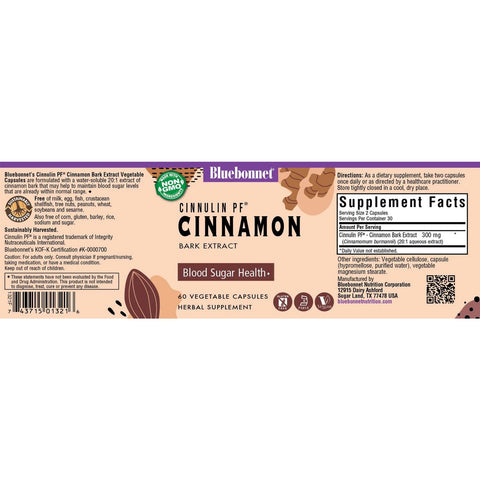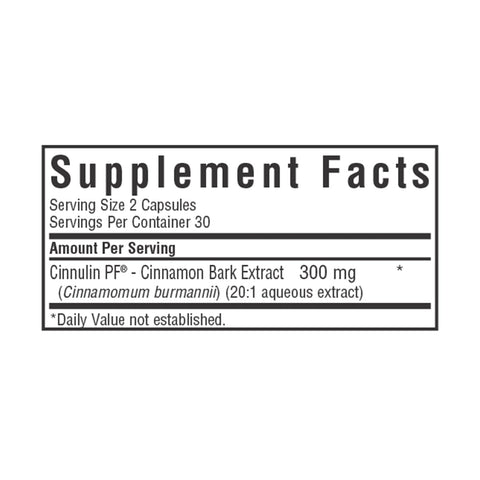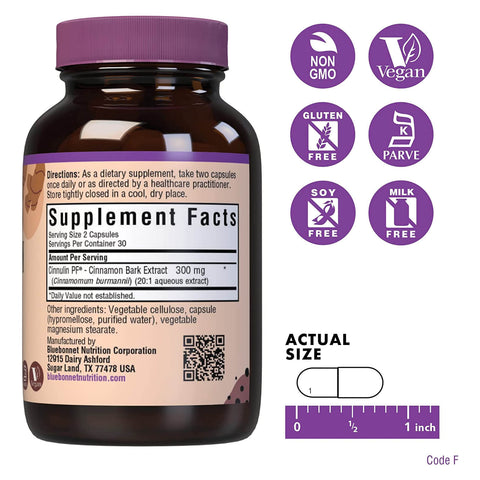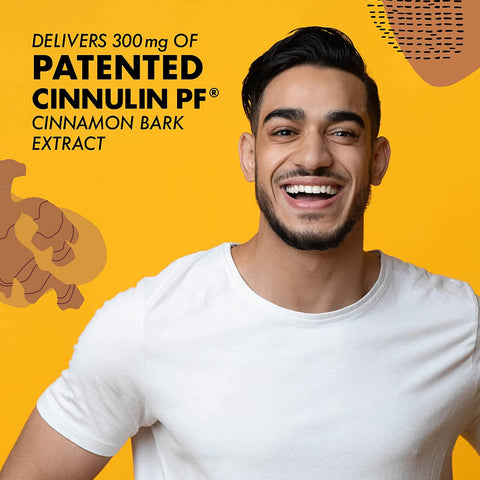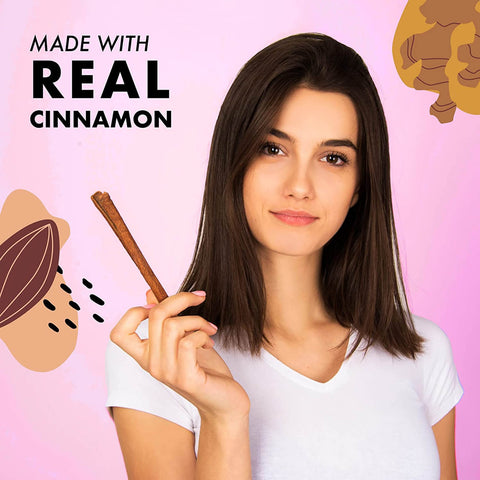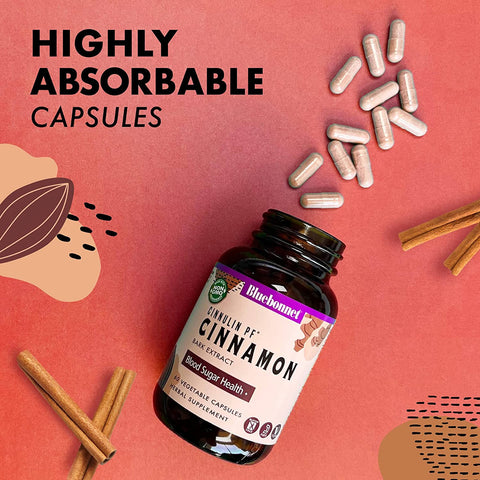 Bluebonnet
Bluebonnet Cinnulin Pf Cinnamon Bark Extract 60 Veg Capsules
Checking availability
Formulated with 300 mg Sustainably Harvested Cinnulin PF® Cinnamon Bark (20:1 aqueous extract)
To Help Maintain Healthy Blood Sugar Levels that are Already Within the Normal Range
60 Vegetable Capsules, 30 Servings
Gluten-Free, Soy-Free, Kosher Certified, Non-GMO, Vegan, Sustainably Harvested
Free of milk, egg, fish, crustacean shellfish, tree nuts, peanuts, wheat and soybeans. Also free of corn, yeast, gluten, barley, rice, sodium and sugar.
Bluebonnet's Cinnulin PF® Cinnamon Bark Extract Capsules contain a water-soluble extract that is carefully produced by a clean and gentle water-based extraction method is employed to capture and preserve cinnamon's most valuable components while eliminating toxic compounds typically found in whole cinnamon and fat-soluble cinnamon extracts. Cinnamon may help to maintain healthy blood sugar levels already within normal range. Available in easy-to-swallow vegetable derived capsules for maximum assimilation/absorption and for a truly vegetarian/vegan formula.
Suggested Use
Directions: As a dietary supplement, take one vegetarian capsule daily or as directed by a healthcare practitioner.
Caution
*These statements have not been evaluated by the Food and Drug Administration. This product is not intended to diagnose, treat, cure or prevent any disease.
[/one-half]