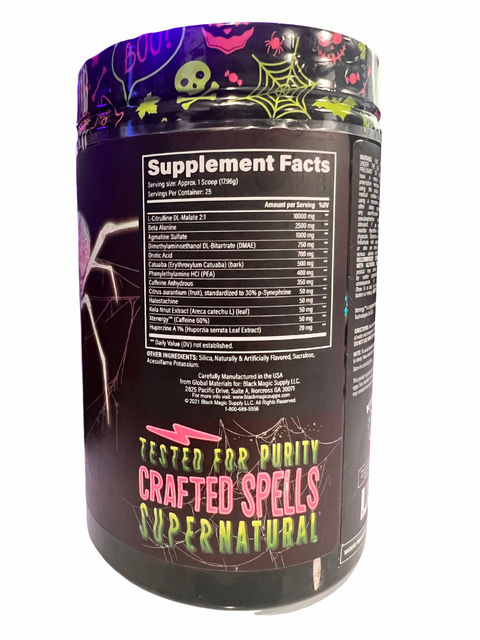 Black Magic Supply
Black Magic | BZRK VOODOO
Checking availability
RARE!! VODOO EDITION ONLY 120 UNITS THIS FALL.... SUPER LIMITED AND ONCE GONE IT IS GONE...

Black Magic Supply brings you a limited edition super premium pre-workout from the other side...

Tunnel Vision and Off The Wall Energy!

BZRK™ supreme pre-workout will have you feeling psychoactive waves the moment you land in the gym..

Each handcrafted scoop of BZRK™ contains potent ingredients that will give you the power to blast through any workout ahead..

Tested for purity, pumps and insanity.