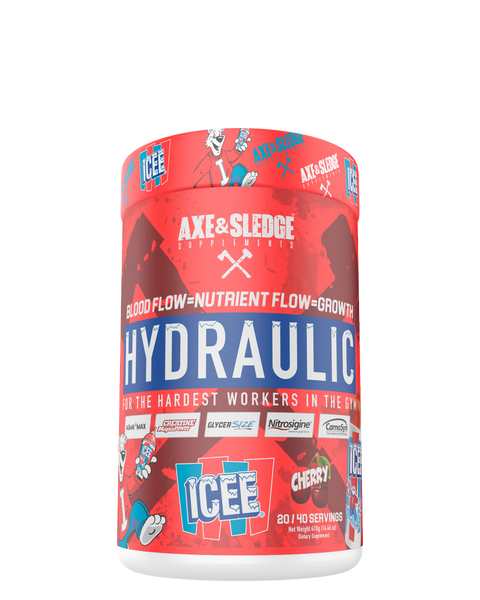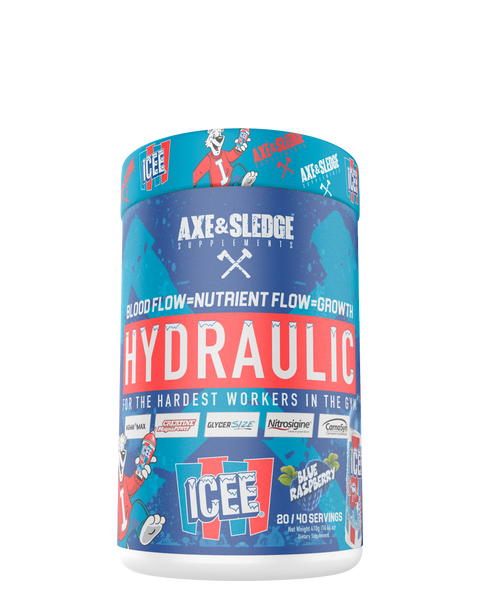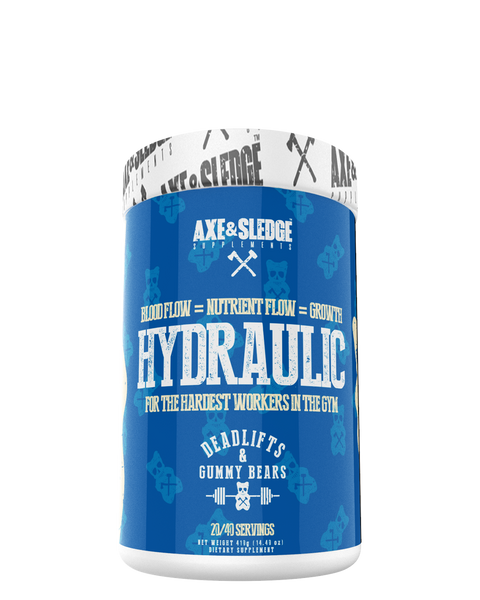 Axe & Sledge Supplements
Axe and Sledge Hydraulic
$29.99
$49.99
you save $20.00
Checking availability
HYDRAULIC IS THE BEST NON-STIMULANT PRE-WORKOUT OF ITS KIND.
BLOOD FLOW = NUTRIENT FLOW = Recovery = GROWTH
HYDRAULIC IS THE FIRST STIMULANT FREE PRE-WORKOUT OF ITS KIND. A PRE-WORKOUT FORMULA FREE OF ANY STIMULANTS THAT YOU CAN ACTUALLY FEEL! GET THE BLOOD COURSING THROUGH YOUR VEINS AND A WARM SENSATION DRIVEN TO THE BODY PART YOU ARE WORKING! WE WERE ABLE TO COMBINE PATENTED INGREDIENTS TO ENHANCE THE MIND-TO-MUSCLE CONNECTION, WITH AN INCREASED LEVEL OF MENTAL FOCUS, INCREASE BLOOD FLOW, POWER & STRENGTH, AND CREATE MORE ROUNDNESS AND FULLNESS TO THE MUSCLES. HYDRAULIC IS A REVOLUTIONARY PUMP FORMULA DESIGNED SPECIFICALLY BY SETH FEROCE.