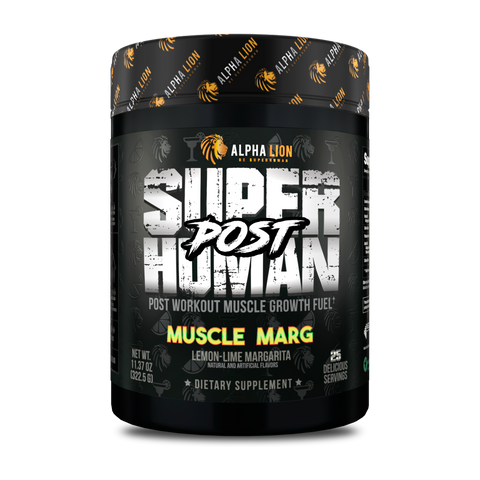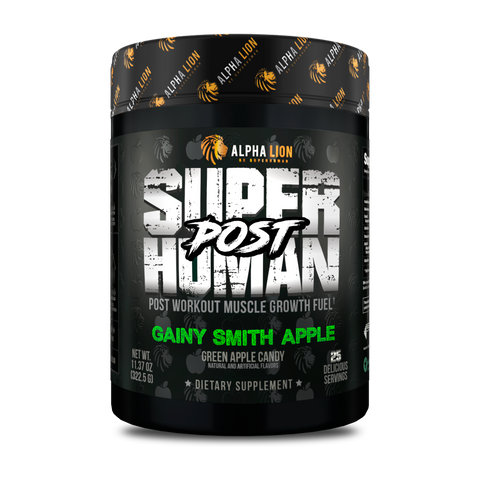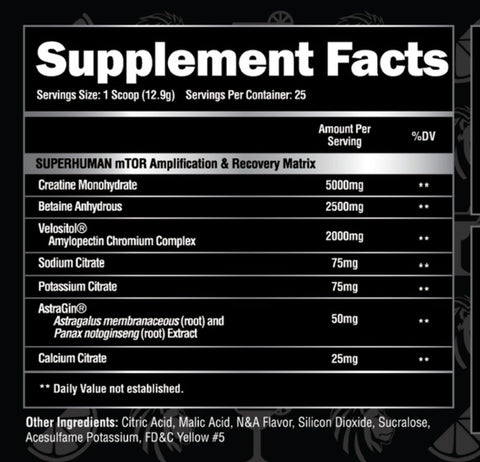 Alpha Lion
Alpha Lion SuperHuman Post
$39.99
$49.99
you save $10.00
Checking availability
Product Description
Alpha Lion SUPERHUMAN POST Build. Grow. Recover. Repeat.
Superhuman Post is the ultimate post-workout muscle builder for increasing muscle size, strength, and volume.†
It's not just clinically-dosed creatine. It's so much more. 
New and Improved 2022 Formula
Research-Backed Ingredients
100% Transparent Label
Banned Substance Free
Safe, Side-Effect Free
All Ingredients are GRAS (Generally Regarded as Safe)
Superhuman Post is so much more than a clinical-dose of gold-standard creatine monohydrate.
It's a loaded concoction designed to fuel your muscles with everything they need after your workouts…
A comprehensive post-workout formula designed to enhance muscle size, strength, volume, and recovery.†
All the while increasing mTOR activity for hours and surging muscle protein synthesis w/ enhanced absorption so your muscles soak up all this greatness in every scoop.†