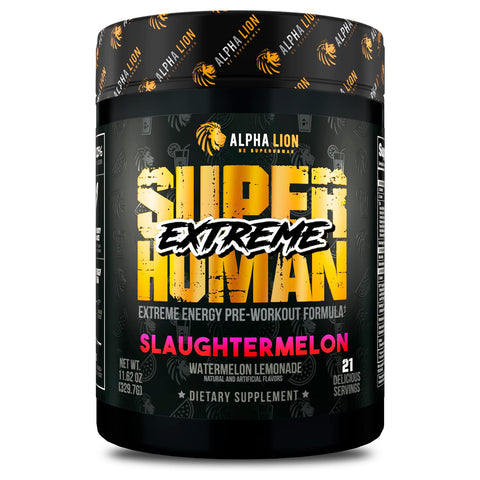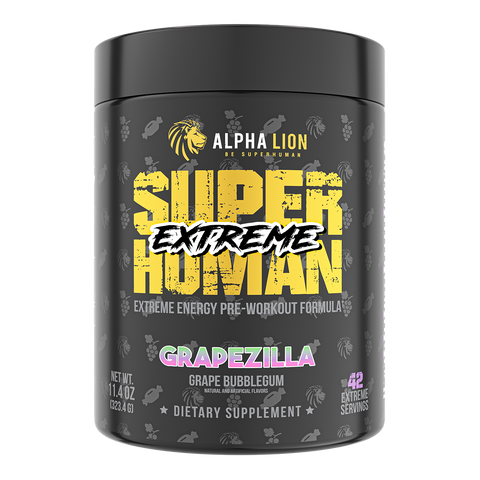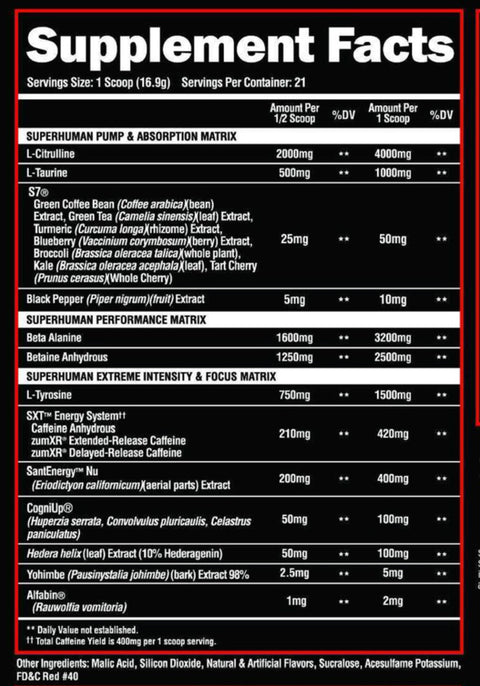 Alpha Lion
Alpha Lion SuperHuman Extreme
$39.99
$54.99
you save $15.00
Checking availability
Alpha Lion SuperHuman Extreme 
Hardest-hitting formula†
Energy jetpack with no crash†
Enhanced power and strength†
Next-level focus and alertness†
Limited Edition Formula
Flavor never returning!
Behold our strongest pre to date—a special formula so powerful it warranted a new label and new name.
WARNING: This delicious cherry juicy fruit flavor is not for beginners or casual lifters. "Cherry Maguire" was designed for motivated Superhumans like the famous 1996 sports agent—trailblazers that march to the beat of their own drums. Those willing to fight for success against all odds.
After one serving, you'll be screaming into your nearest cell phone: "SHOW ME THE GAINS! SHOW ME THE GAINS!"
Are you prepared? You're probably thinking, "You had me at Extreme."